StreamShark offers the facility for creating custom player templates which allows you to change the player functionality (eg. Auto Play, 360 Live/VoD content support, Chromecast support) and color scheme to match your/your client's brand.
To create a Player Template, navigate to the Themes menu and select Video Player Templates. You can then Add a new Player Template.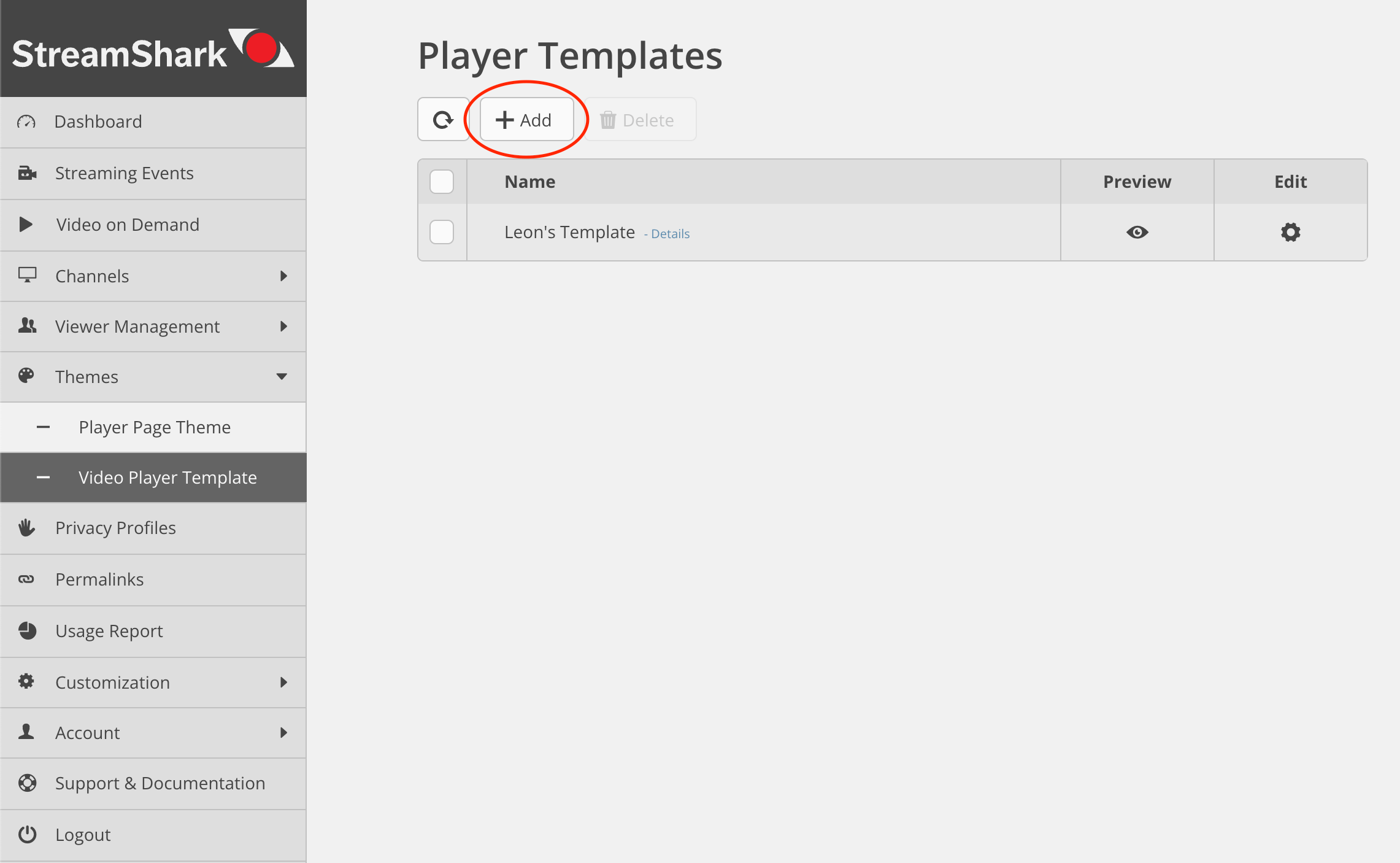 Auto Play on Live Streams
For the live stream to start playing automatically without the viewer needing to click on the Play button. Turn the Auto Play toggle to "ON". You will notice that the Start Muted toggle also turns ON. Don't turn this toggle back to OFF. For Auto Play to work, the live stream/vod must always be muted. This is a requirement enforced by most modern browsers. Some browsers such as Chrome also maintain a media engagement score and so even with Auto Play enabled, whether the live stream plays automatically for a viewer depends on the media engagement score.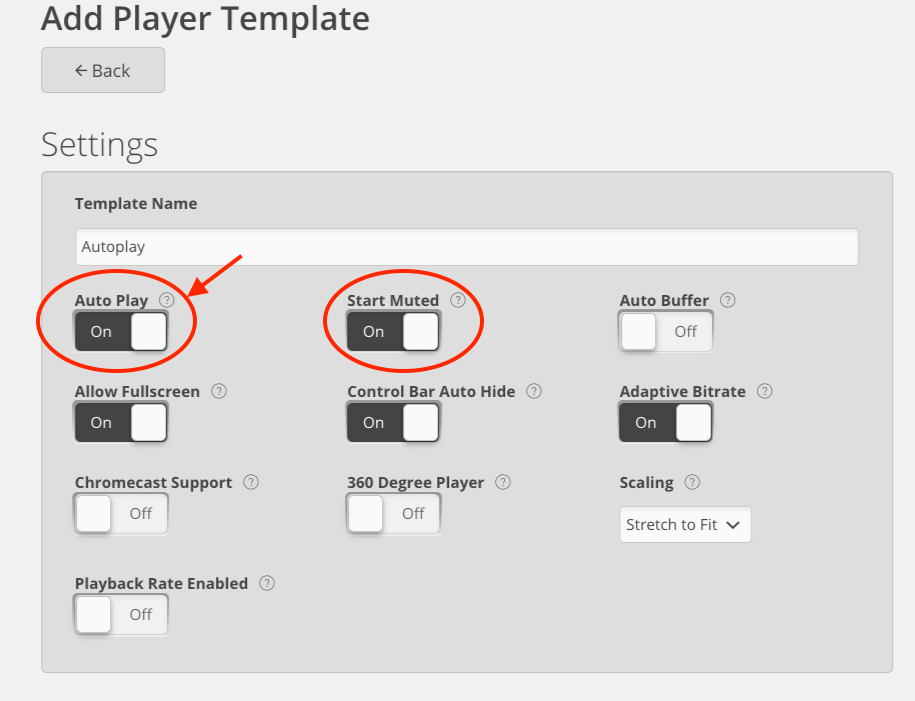 Player for 360 Degree Live/VoD Content
If you want to Live stream in 360 or want to offer a 360 video On-Demand, you will need to create a 360 player. To do this, add a new player template and set the 360 Degree Player toggle to ON. If you prefer, you can also enable Auto Play as described in the previous section.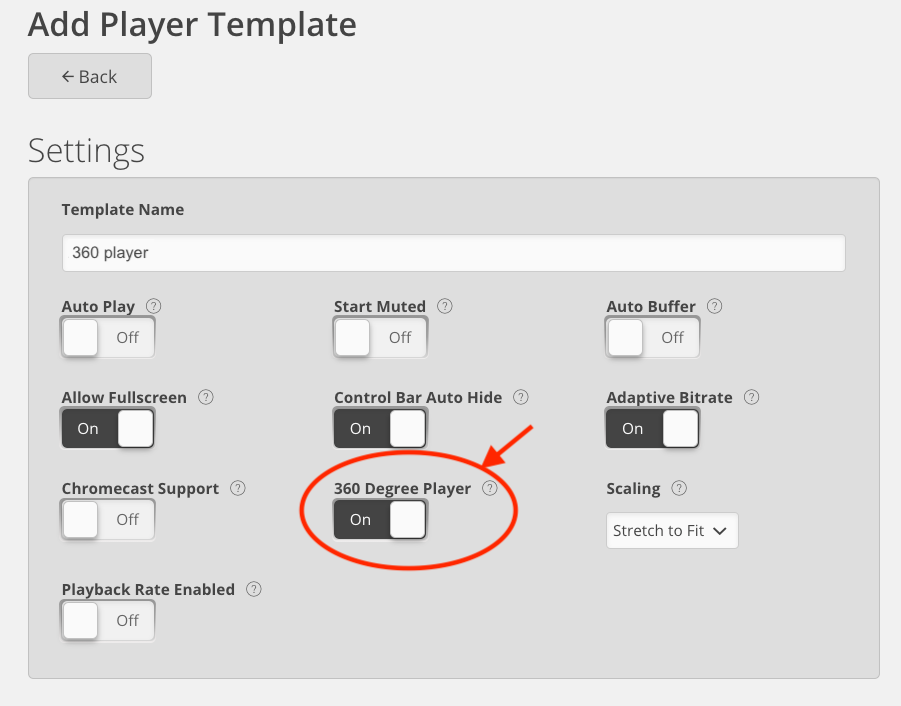 Color Scheme for Player
You can easily change the colour scheme for the differing elements of the Player such as the Control Bar, Buttons, Timeline to match your or your client's brand. You can navigate to the other tabs to discover further customizations possible. Click on "Create" to save your new player template.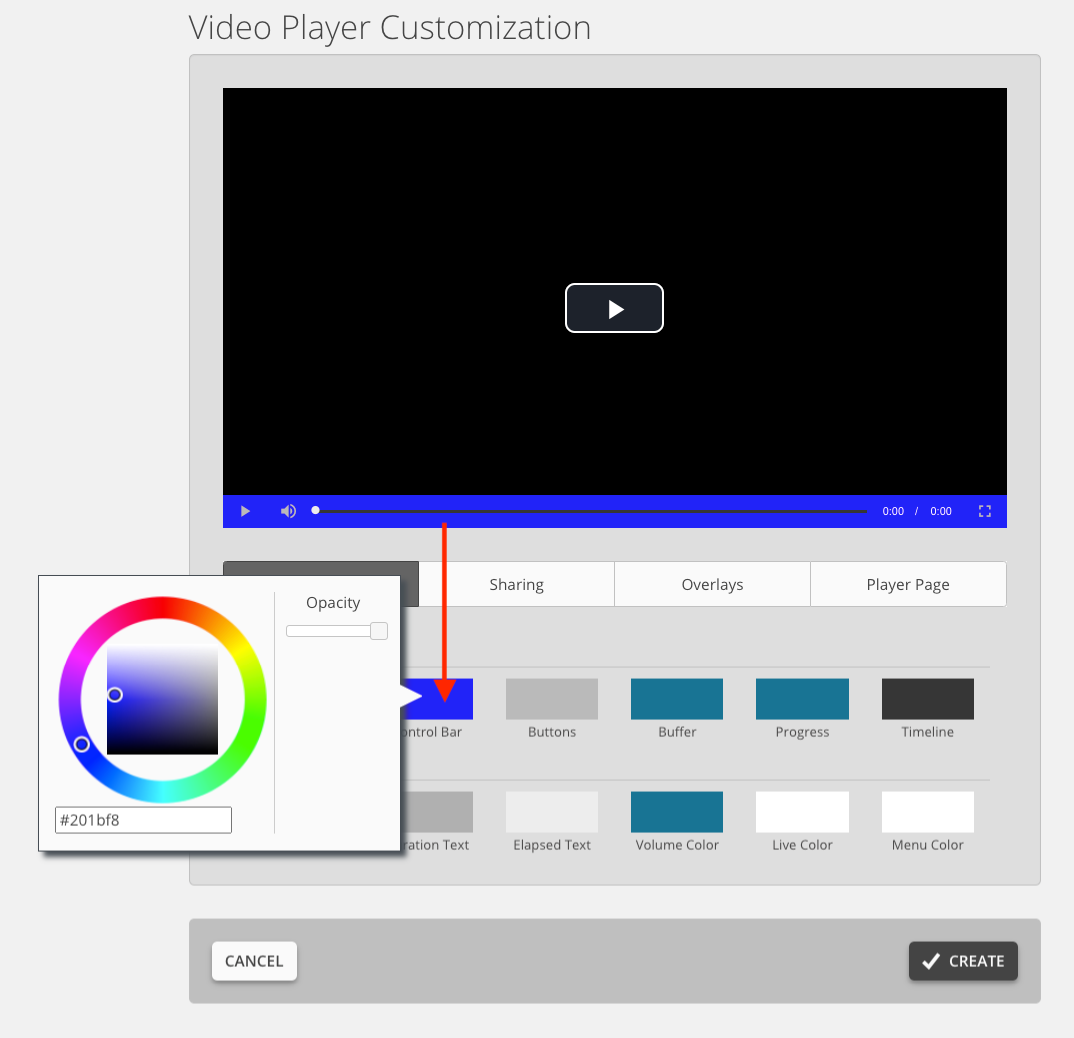 Selecting your Custom Player Template for your Event
Now, when you Add a New Event, the Player Template dropdown options list will display all the custom player templates you have created. Select the custom player you wish to use.