What are Slack notifications?
Slack Notifications are a way to get live information about your events. You can select nominated Slack channels in your Slack workspace to receive updates. The channel will receive following information:
Phase change notifications when events are moved from PRE > MAIN > POST
Stats about viewer numbers and stream health.
Hive QoE and P2P/PDN notifications (only for customers with this feature activated).
Slack Channels
Adding Channels
1. To set up Slack integration, you will first need to add the Slack channel/s where you wish to receive notifications. Navigate to Customisation > Slack Integration and click Connect to Slack.

2. A new tab will open containing the list of permissions requested and a search list Search for Channel… Select a channel from the search list and click Allow.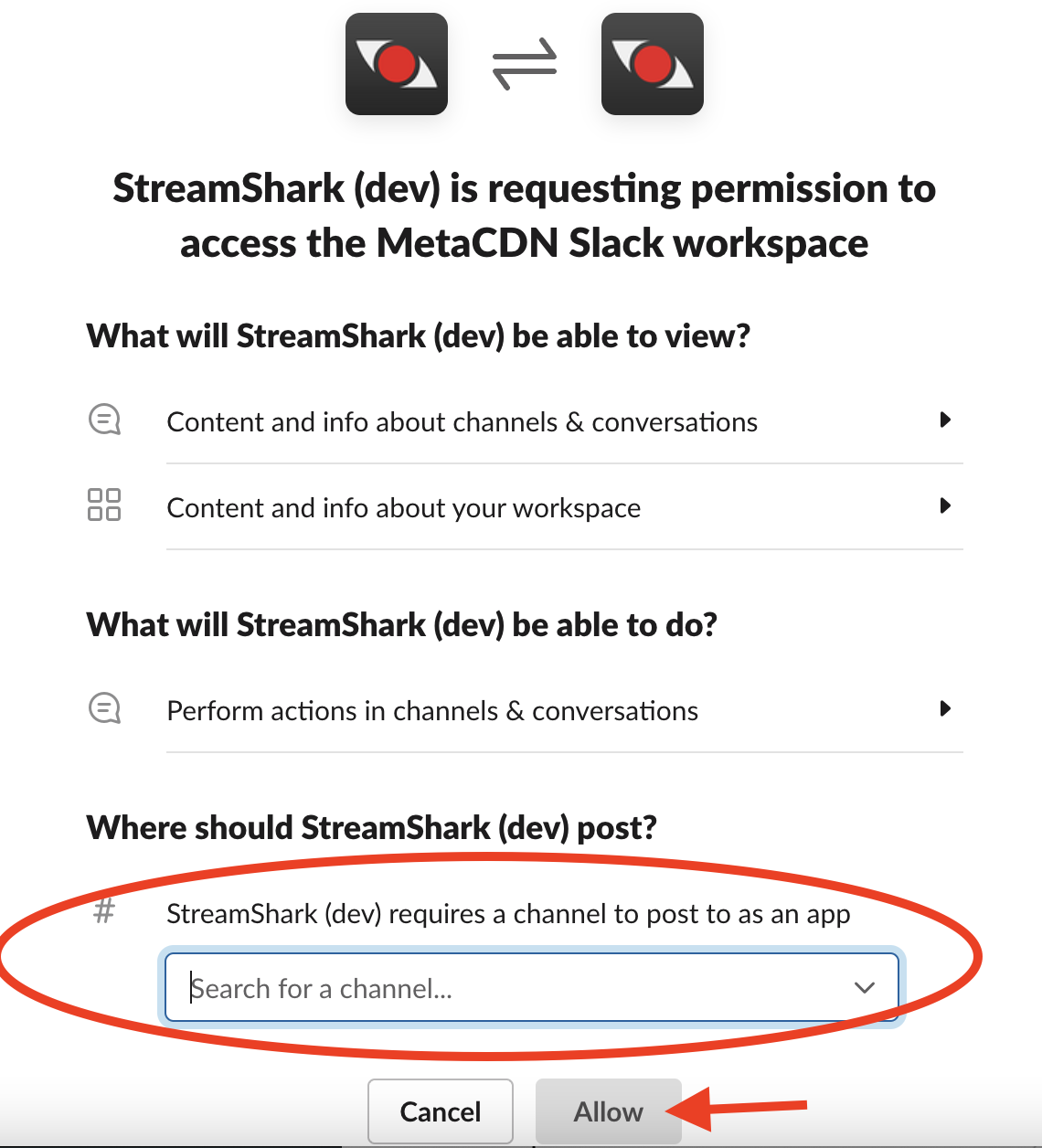 3. Return to the Slack Integration page. After a few seconds the page will update will your newly authorized channel listed. If you wish to add more channels click Add Channel and repeat the process.

Removing Channels
1. Click the X next to the name of a channel to open the delete popup.

2. Confirm with OK.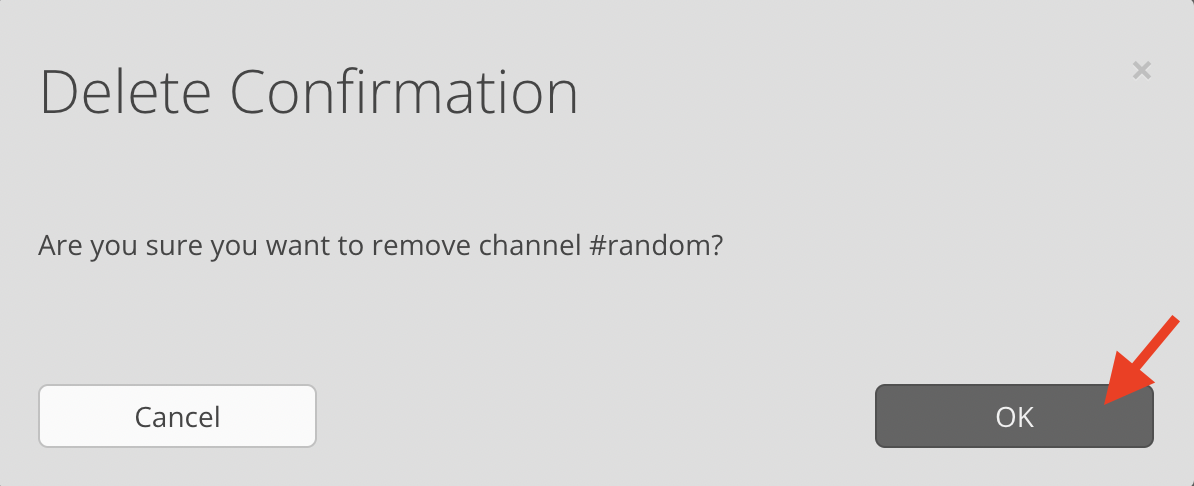 Setting Up an Event for Notifications
Now to receive notifications for an event, you need to select one of your authorised channels in the even's settings page.
1. Select Streaming Events from the navigation bar.
2. Either Add a new event
or
Click on the ⚙ icon next to an existing event's name.
3. In the Advanced Settings section, toggle External Notification ON and choose your channel in the Slack Integration dropdown.

4. SAVE your event.