In this guide we will provide some common issues that can cause issues when signing in via SSO or using a Password/Viewer Account.
1) Unsupported web browser
Make sure you're using a supported browser version. You can see our full compatibility list here.
2) Blocked cross site/third-party cookies.
If you're using Chrome incognito, or Safari then cross origin cookies will likely be disabled. You will need to enable these cookies in order for SSO sign in to work. Below will demonstrate how you can do this.
Chrome Incognito:
Make sure the 'block third-party cookies' toggle is disabled.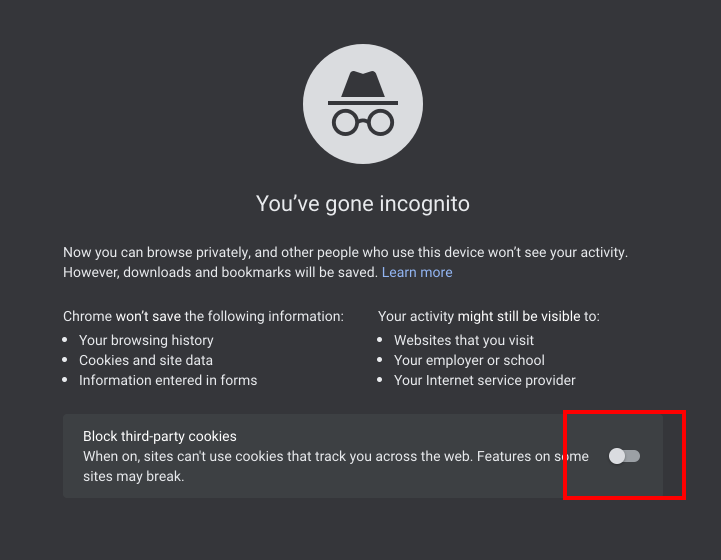 Safari Desktop:
Make sure the 'Website tracking' toggle is unchecked.

Safari iOS:
Make sure 'Prevent Cross-Site Tracking' toggle is disabled.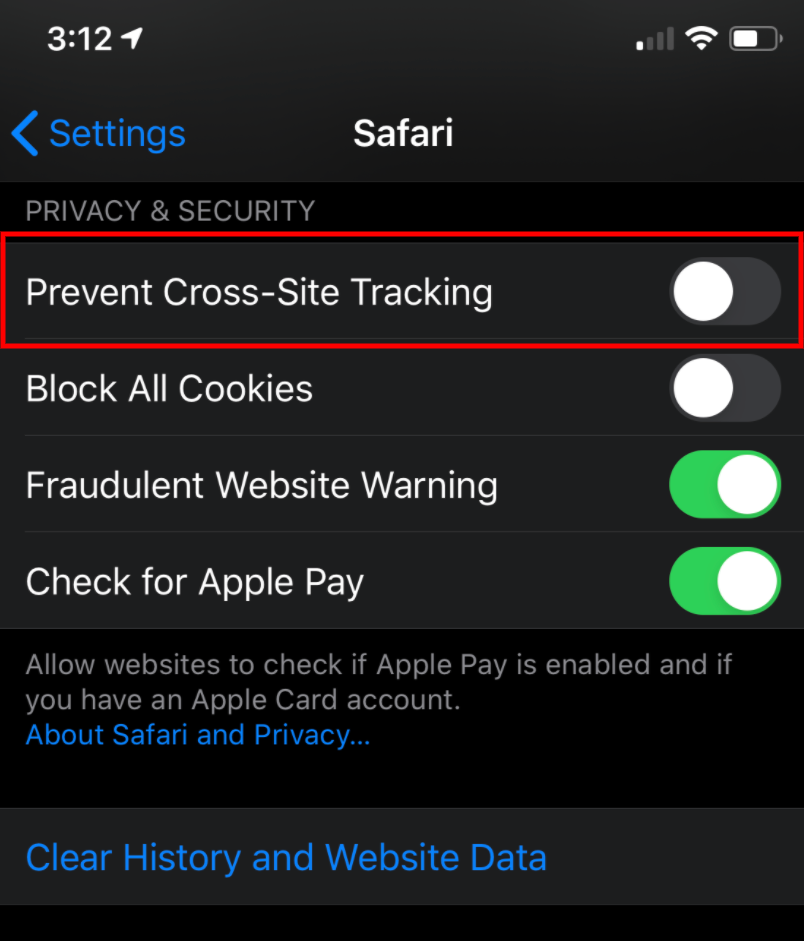 3) All Cookies Disabled
In some instances a browser might have all cookies disabled, you need to make sure you allow all cookies in your browser.
You can do this in the Chrome settings as demonstrated in the screenshot below.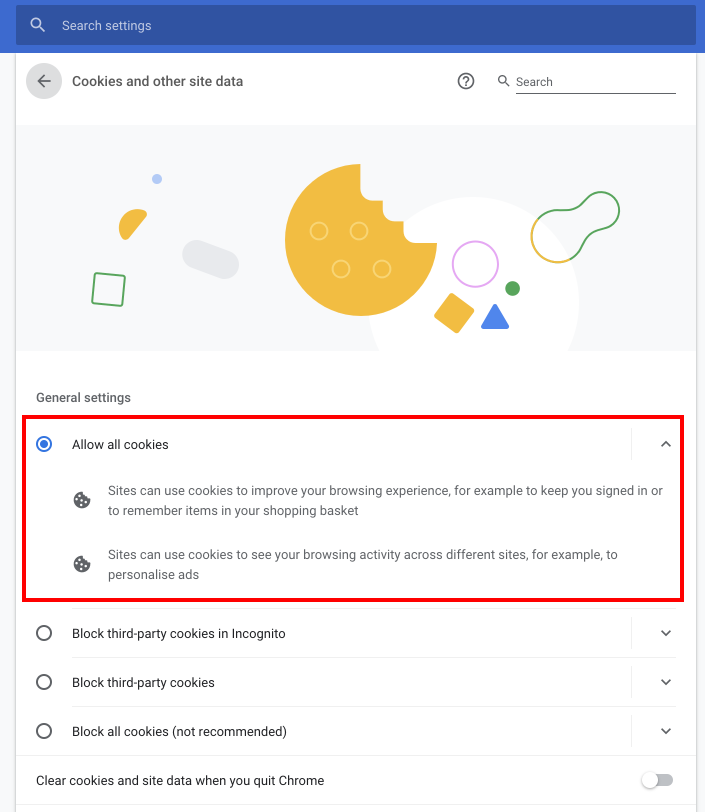 Safari Desktop:
Ensure the below two check boxes, 'Website tracking' and 'Cookies and website data', are unchecked.