Overview
We're sorry to see you go. If you wish to close your account you can do so. You can re-activate a closed account at any time in the future by logging into our system using your account email address and password. If you only broadcast live streams occasionally, this allows you to only pay for the service when you need it.
Note that all videos and live streams will be deleted once you close your account - you need to download the source files prior to closing your account if you want to keep them.

Note that if you are on a StreamShark trial you do not need to close your account if you do not wish to continue as a paying customer - Your trial account (and any associated services) will automatically be cleaned up after your trial has finished.
Closing your account
Browse to the account details page, then click on the red 'close account' button.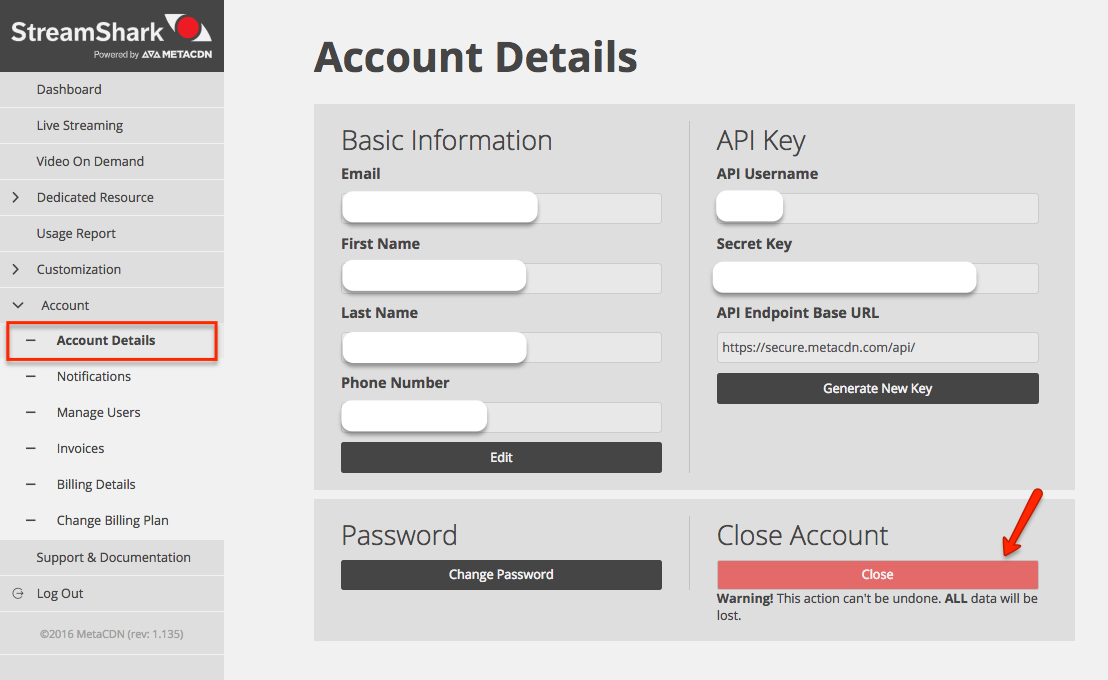 You will find an optional form to fill out in order to close your account. To finalise, click on the 'ok' button. We'd appreciate any feedback you can leave on the Close Account form before submitting it. If you were missing a feature, if you could describe what you were looking for, this will help us decide what features to add in future releases.